Meet Dr. Ankur Singhal
Dr. Ankur Singhal is a distinguished orthopedic specialist renowned for his comprehensive knowledge and experience in treating foot and ankle injuries. His commitment to staying at the forefront of medical advancements ensures that his patients receive the most advanced and tailored treatments for a wide range of foot and ankle issues. Dr. Singhal's patient-centric approach and dedication to excellence make him the go-to professional for those seeking relief from pain and restoration of function.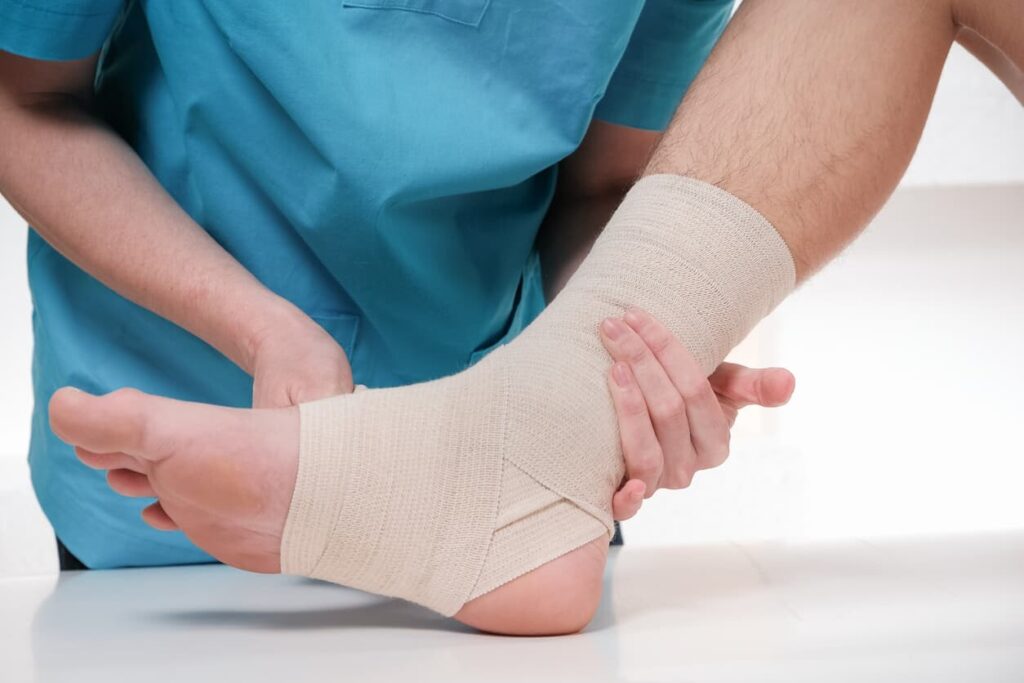 Your feet and ankles bear the weight of your body and play a crucial role in your mobility. However, foot and ankle injuries can disrupt your daily life, affecting your ability to walk, run, and engage in activities you enjoy. If you're dealing with these challenges, it's time to discover the expert care of Dr. Ankur Singhal, a seasoned orthopedic specialist dedicated to providing effective solutions for foot and ankle injuries. In this blog post, we'll introduce you to Dr. Singhal's expertise and how he can help you regain your freedom of movement.
Ankle Sprains and Fractures :- Dr. Singhal employs advanced diagnostic techniques to accurately assess the extent of your injury. From minor sprains to complex fractures, he designs personalized treatment plans that promote proper healing and prevent long-term complications.
Achilles Tendon Issues :- If you're experiencing pain or discomfort in your Achilles tendon, Dr. Singhal offers innovative treatments to relieve pain and improve function, enabling you to resume your regular activities with confidence.
Plantar Fasciitis :- For individuals struggling with persistent heel pain due to plantar fasciitis, Dr. Singhal offers a range of non-surgical and minimally invasive interventions to alleviate pain and enhance mobility.
Bunions and Toe Deformities :- Dr. Singhal's expertise extends to addressing bunions, hammer toes, and other toe deformities. He provides both conservative and surgical options to restore comfort and aesthetics.
Arthritis :- If arthritis is causing discomfort in your foot or ankle, Dr. Singhal offers comprehensive treatment plans that may include medication, injections, physical therapy, and surgical interventions when necessary.
This patient-centric approach ensures that you're empowered to make informed choices that align with your goals and preferences.
Say goodbye to foot and ankle pain, and take the first step towards a pain-free and active life with Dr. Singhal's expert care. Your journey to recovery starts now.
Conclusion
When foot and ankle injuries stand in the way of your daily activities and quality of life, Dr. Ankur Singhal emerges as a beacon of hope. With his expertise, dedication, and patient-focused approach, you can trust that you're in capable hands.